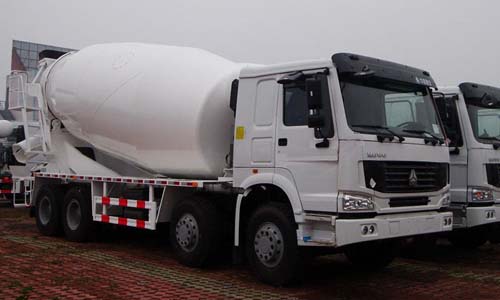 Concrete mixer truck are also commonly referred to as cement mixer. These trucks are used to combine cement, sand,  gravel and water to form concrete. The mixture is combined using a revolving drum. The alternative to these trucks is to mix concrete or cement by hand in a wheelbarrow. However for larger jobs particularly those within the construction industry, concrete or cement mixers are a much better solution.Mixer trucks are tough and user friendly vehicles. They help most of the concrete factories by carrying maximum amounts of load; they can travel easily in the most challenging sites and are super strong.
These mixers are very convenient. In the past, people used to mix the concrete and cement themselves and this was not always very efficient because it was slow. The hand mixed cement mixers did not always do a good job. This was because of the time element and the composition element. The cement was then packed into wheel barrows then ferried to the construction site. But concrete mixer truck have changed all this and are a much better option. They save time and encourage efficiency because the cement can be processed and mixed at the same time while the truck is on the way to the construction site.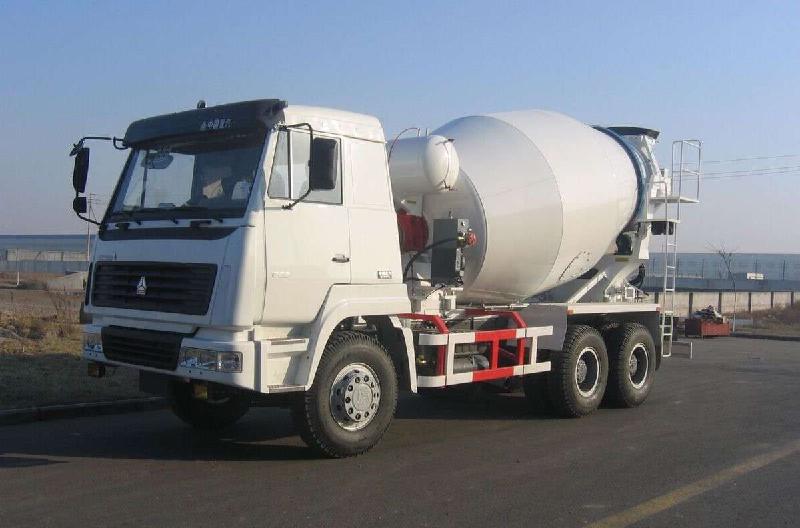 Feature and Working Press of Concrete Mixer Truck
SYMMEN have the advanced production line,considered the high quality, our concrete mixer truck's price is not lowest but the most reasonable.
The whole truck is convenient and stable with strong intensity.
Special purpose chassis is specially developed for rural market, even narrow country road can be easily handled.
Steel structure adopts high-strength steel shot blasting, structure strength improved 20%, strong bearing capacity and great anti-knock effects.
Optimized design of concrete mixing tank, improve loading ability, mixing on average without separation.
Mixing blade adopt three-dimensional double helix mixing design, reducing remnant rate to 0.6%,better than international standard 2%, leading the industry standard 0.7%-1%.
The blade has unique wear-resisting protection structure, improving blade service life 80%.
The design of low angle of inclination, center of gravity is lower 5% than similar concrete mixing truck, safety factor higher 10%.
Feeding inlet and discharging outlet with reasonable design, faster feeding and discharging, easy operation.
Concrete Mixer Truck have a large drum on the back that carries the concrete.
Workers pour a mixture of cement, sand or gravel, and water into this drum through a chute before the truck leaves.
The drum, which has blades inside, then begins slowly revolving as the cement is transported from one location to another.
This constant motion mixes the contents inside to create concrete and also keeps the mixture from hardening.
Once the truck arrives at its destination, the motion of the drum is reversed to push the cement mix forward and out the chute so it can be poured.
Summary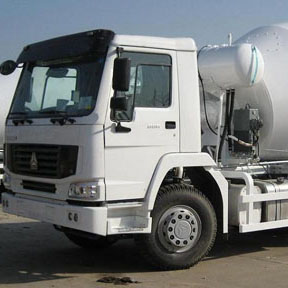 Author Rating
Brand Name
Product Name