Cranes and platforms which are the need of industries are all available with us. Our company was formed in the year 1973 and since then we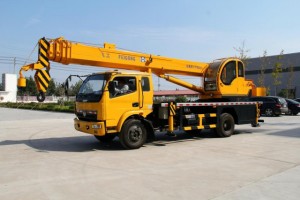 have been helping industries work faster and easier with our crane and platform solutions. We stock everything that is latest in cranes and platforms. Be it small or big, we have it all for your convenience. Our solutions are used by different industrial sectors including utility, municipality and mining among others.
Our company has earned fame for its product line which includes heavy duty lifts and cranes. We believe that our customers must experience 100 % satisfaction and to achieve that we make every efforts. Our after sales service is worth a mention. Our association with you doesn't end with just sales. We believe that our customers are our partners and that the reason we take great interests in wellbeing of our lifts and cranes even after sales, so that your project is not hampered.
Our knuckle boom crane like our other products is premium. It has been adopted by many industries and has been helping them with heavy work load. We stock the best brands and you must try out our new PM range which is manufactured by the PM group which is an Italian Company manufacturing premium quality of cranes and lifts. The products are al tried and tested to be the best in the industry. Our clients have likes all cranes that are manufactured under this brand name.
The brand has over 50 series of products including knuckle boom crane among others. You can select the one that suits your demand from these series. Our website smith capital has every detail about our products and you can also use it to download the brochures for free. Our products are all divided over categories like Platinum Line, Gold Line, Silver Line and the Classic Line. Every line has its own special features and the price also varies.
Our silver line includes the PM brand knuckle boom cranes which are widely sold and have great demand. These cranes are fitted with link system which facilitates easy movement. You can know about all the products through our official website smith capital You can simply register yourself with us and you can use the id and password to log in if you have any problems or queries with the products. As mentioned, our after sales service is our USP. We have teams of experiences engineers who work round the clock to give you ultimate satisfaction with the product.
Our field service not only fixes the problems but also makes your staff understand the working of these lifts and cranes. We also undertake timely maintenance wherein our team ensures that these machines run smoothly and monitor the wear and tear of minute parts. You can contact us using the details mentioned on our website. Our team will be happy to guide you with the best crane and lift after gauging your requirement. Visit us today and make a name for yourself in the industry.