Crane services are mostly used in all over worlds to pick heavy material and drop that on different places. Now cranes are used heavily in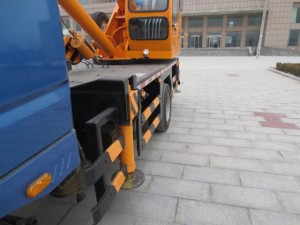 construction due to lifting heavy weights from up to down and cranes move easily from left to right, and flexibility in changing position from upper surfaces to ground and ground to upper surfaces. If you are looking for crane services in Adelaide so searches stop here because you can find more options for Adelaide and in South Australia. You can find modern and comprehensive fleet of cranes ranging from Franna [pick and carry] to city cranes [tight access] to all terrain and crawler cranes.
You can find cranes easily where all terrain cranes with lifting capacities of 30 to 1200 metric tons which ensurethat lifting capacities across whole working area. Terrain cranes are designed with high class facilities including three steering modes, compact and rugged design to lift heavy weight, boom telescoping etc. All terrain cranes having high power shift transmission along with 6 speeds forward and backward and 4 wheel drives allows to reach the place even in very difficult terrain, including full width carrier cabs, windshield made with laminated glasses having windshield washers and wipers, adjustable seats with safety belts, safety devices includes electronic load moment device with automatic overload shutoffs, overload warning alarms, sheave height with hook loads. These all facilities make cranes versatile these cranes are easy to use and ready to work for long duration in a once. These are available in various models including ATF400G-6, ATF220G-5, ATF130G-5 and ATF50G-5 etc.
Crane truck hire
Crane truck hire in Adelaide is a best way to reduce your cost on hiring crane truck, where you have an option to select best because Adelaide is a main hub for crane truck having larges crane truck fleet with access to more than 25 crane truck services like super VIP, tailgate, lifters, permits for large load etc. it is mainly used for lifting heavy loads and transporting to other places.
Crane services are available for construction, road services, off roads, to lift up heavy loads and transport them from one place to another. These are available in various models along with different capacities for lifting weight. Crane services in Australia are best to cut cost due to renting and you can avail facilities of mobile crane hire 24/7, general ringing facilities etc. You can also visit their website Or Call us for more information about us.