Mixer trucks are tough and user friendly vehicles. They help most of the concrete factories by carrying maximum amounts of load; they can travel easily in the most challenging sites and are super strong.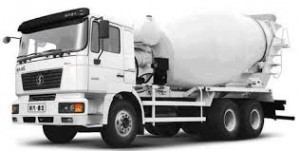 Mixer trucks have been in existence for a long time, yet they are made more sophisticated and advanced now to provide the best in their line of work. Cement transport trucks, for example, and also the concrete pump trucks come under the flag of mixer trucks; these are indispensable in construction sites. Cement transport trucks help in maintaining the fluid state of the cement mixture, meaning that the cement would be ready when it reaches the site of construction. This saves much time and effort, the concrete pump is then used to take the cement directly to the site.
This is why there is no match for mixer trucks in construction sites, as they are very well equipped with latest and most sophisticated technologies, this is a reason why they cost a bit much, as well. Hence mixer truck financing is often necessary for start up and growth operations.
Although some of these trucks are essential for construction sites, they may not be so widely used in other genres of work. Thus not many traditional lending-companies will not be much interested in financing operations for them. So for your needs, you will want to seek a reliable source of funding with research that helps you learn more about what the finance company funds in advance. Then find out more about their financing and leasing options that would work in your budget range.