Cranes are common element in many different commercial contracting projects. Whether you are seeking a crane rental for your highway contracting job, or are in need of a boom crane for another purpose, a company offering crane rental in Austin will be sure to offer you the right equipment for your needs. By working with a specialized crane rental company, you can rest assured that you will have the best equipment available. In addition, your crane service can also provide you with skilled operators that are familiar with elements of safe crane operation. To help you get started with your crane rental, here is a quick overview of some of the different types of cranes.
Mobile Truck Crane
A mobile truck crane is a highly versatil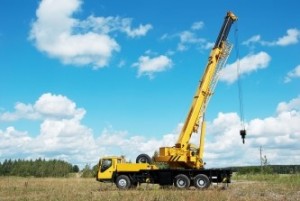 e addition to many construction sites. As the name suggests, a mobile crane is mounted to a wheeled platform, and can be easily transported from place to place. Depending on the construction site terrain, a mobile truck crane can also be fitter with railroad wheels, or even a caterpillar track that is suited for off-road use.
Loader Crane
If you will be loading equipment or other objects onto a trailer, you may be in need of a loader crane. Loader cranes are fitted with hydraulic booms, which allow the operator to smoothly and safely lift heavy items and place them into trailers. For easy transport, the boom of a loader crane is telescopic. This allows the boom to compress when the crane is being shipped to the construction site.
Tower Crane
A tower crane is typically the tallest crane available for construction. Unlike mobile cranes or loader cranes, these cranes are not easily transported from site to site. Instead, the tower crane is assembled on a specialized base. Since tower cranes are so high, these cranes are usually used during major contracting projects, such as the construction of a skyscraper. A crane rental company can answer your questions about all of the different types of cranes.