Buyers can almost always find very good used heavy-duty equipment, such as buy boom truck, crane, bulldozer, digger, etc. at an auction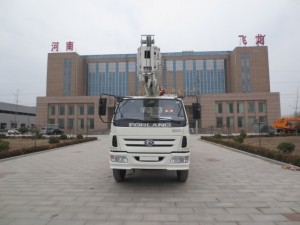 house. As with anything sold at an auction, finding the perfect one may be challenging. It can be an even more aggravating situation when buyers compete with each other for one particular piece of equipment. Of course, the result may be winning in this chaotic situation; however, a distressful bidding war can be avoided by being well prepared and knowing how to handle such a situation.
Spending Limit
Even though purchasing any used equipment can be expensive, the opportunity for success is much greater if buying power is known prior to the start of the bidding process. Loan pre-approval through a lending institution provides exact knowledge of the maximum amount that is available when shopping around at an auction and bidding can be handled accordingly.
Fair Market Value
This is no time to keep up with the Joneses! For anyone who is serious about a purchase, it is important to conduct a comparative market analysis. This can be done by looking at certain models of a boom truck and analyzing the present fair market value. This allows for a purchase to be made that is exactly appropriate for the fair market value and within established financial means. This knowledge also helps in knowing just how high of a bid can be made for a particular item.
Timing
One of the most common pitfalls of making a great purchase at an auction is not knowing the best timing for making such purchases. If looking in classified ads, many sellers place their ads on Sunday evenings so a good time to look for newly advertised pieces of equipment is on Monday morning. This thought rationale also applies to auctions, i.e., learning when the best time is to bid on a vehicle.
If there is quite a bit of time left before bidding ends, that is not the right time to place a bid. For example, if there are ten days left before an online auction ends on a certain vehicle, hold off on making a bid. It would be better to allow some time to pass and place a bid for an amount just before the auction ends. There are some occasions when people simply start to bid because others are doing likewise, which can in turn drive the price up.
Buy it Now
Asking for a "Buy it Now," or BIN, price, is another effective way to acquire needed equipment without engaging in a bidding war against other buyers. Although this is often not permitted with many of the main auction websites, it can be asked of directly from the owner and be successful. So it is an option that should be considered when that rare occasion arises. The possibility always exists to be able to purchase equipment immediately for the BIN price; if not, the normal auction procedures can then be followed. It certainly cannot hurt to try.
Having some guidelines set forth before shopping at an auction will greatly aid a customer in discovering the best boom truck on the market and avoid getting involved in an auction bidding war!
You may be interested in: